Our Team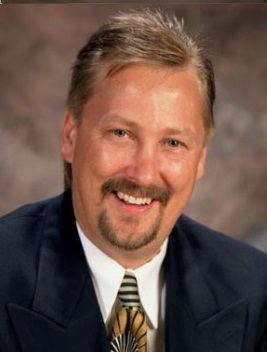 Randy K. Harrison
Senior Financial Advisor, HollisWealth is a trade name of Investia Financial Services Inc., Insurance Advisor, Hollis Insurance
Randy's successful 30 plus years career started in 1984, joining his parents & brothers launching their first Property & Casualty Insurance Company - Budget Brokers Limited.
After the sale in 1999, he continues his insurance career with Advanced Planning Insurance Group, a corporation he started back in 1992. Randy branched off with Mutual and SEG Funds as well, to market in his company.
Randy is a well established and successful Senior Financial Advisor, HollisWealth is a trade name of Investia Financial Services Inc., Insurance Advisor, Hollis Insurance with HollisWealth dedicated to providing his clients with valued insurance and investment advice to help them attain their financial planning objectives. He also emphasizes on Corporate business owners with Personal Life & Health programs, Group Benefits and Group Retirement plans.
Randy is an avid golfer with Clublink, dedicated Senators hockey fan, and of course, enjoys traveling and spending time with his wife Joanne and twin stepdaughters and his three grandchildren as well . Randy enjoys camping ️in the summer with Joanne at their trailer site with their Shitshi pup name Marley .
Contact Randy directly from this website.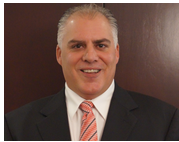 Jody Parker, CSA
Insurance Advisor, Hollis Insurance
Prior to Jody's Insurance career starting 2001, he had a successful career in the automotive industry working up to the ranks of operating and managing a high profile body shop of a big automotive group in the Ottawa area.
After completing the full LLQP Life Insurance & Accident/Sickness license, he has had a successful career to date since starting in 2001.
Jody enjoys volunteering for the YMCA on all campaigns in his spare time along with getting out with his clubs on the greens. He lives in the east end with his new wife Joanne.
Reach Jody directly 613-799-3001 or jody.parker@holliswealth.com
Shannon Hughes
Office Manager, Administrative Assistant to Randy Harrison
Shannon started with Advanced Planning Insurance Group in 2019. Technically a certified operating room nurse for the past 10 years, she is taking a hiatus from her profession having sought greater work-life balance for her daughter Lily. Maintaining the family business, Shannon is Randy's step-daughter and assumes an administrative/support role in the office. No stranger to insurance and investments, having worked previously for a Dundee Wealth branch and MBNA Canada Bank nee Bank of America, compliance and regulations are her forte.